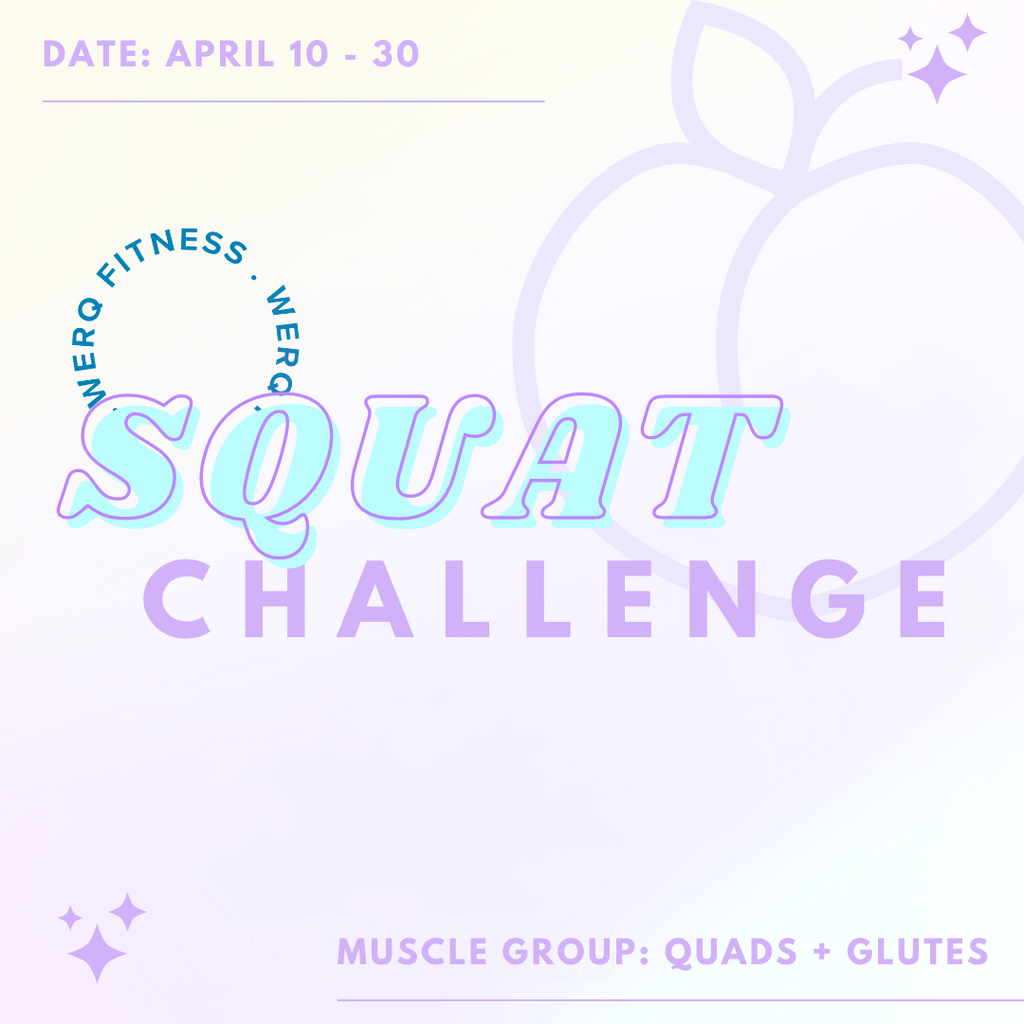 Time to get after those quads and glutes! This month's challenge is all about that BASS! Here's how it works:
1. Put this product in your cart.
2. Checkout (it's free) and you'll get an email with your download.
3. Download the printable.
4. Each day for 21 days, you'll do 5 exercises 20 times for a total of 100 reps per day. 
5. Track each day of the challenge. If you can't get to all 100, get in what you can and record it. 
6. Share your progress by tagging @WERQfitness #squatWERQ!