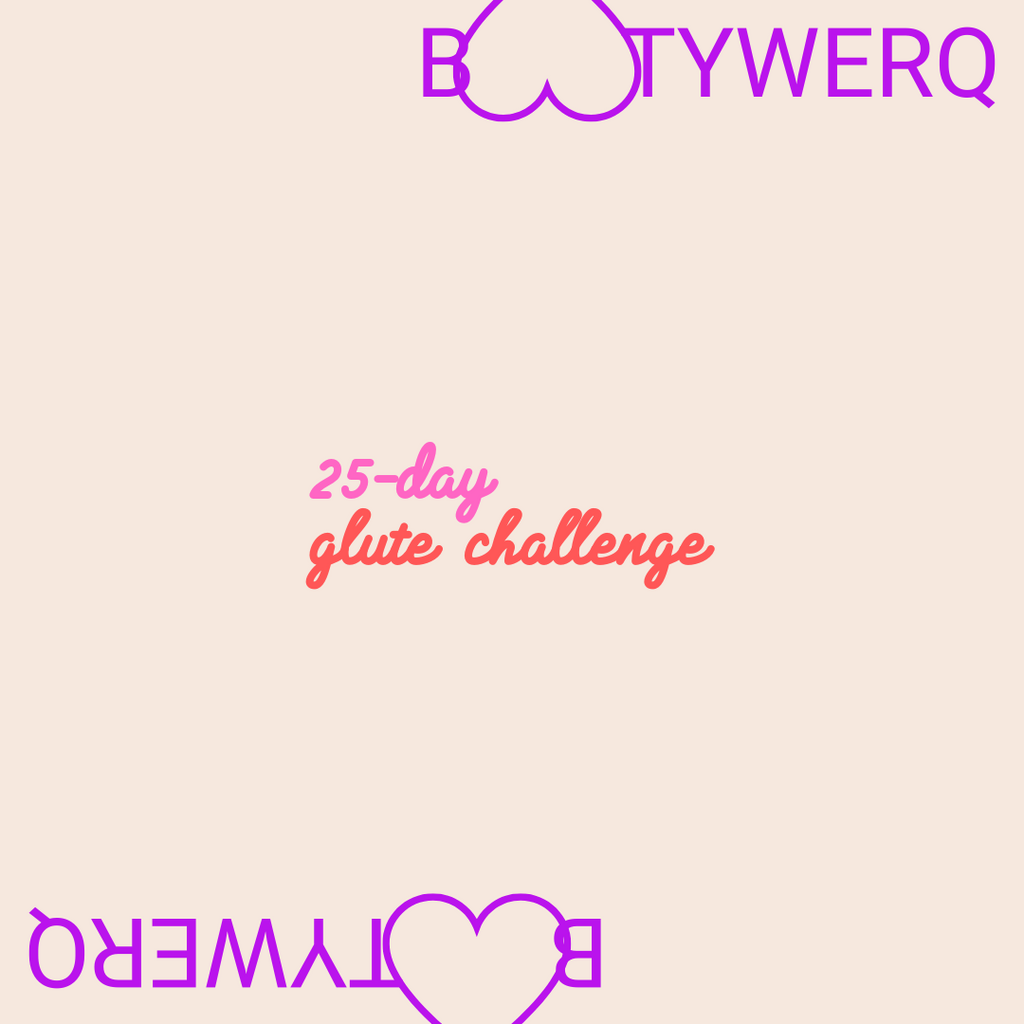 We were feeling peachy, so we designed this booty challenge to target the major booty muscles!  25 days, 5 exercises, 200 reps a day! 
Put this FREE item in your cart, check out, and your printable will be immediately emailed to you! Join us Aug 7, 2023 for the challenge, or jump in any time! 
Follow the schedule Glute-targeting exercises and mark when your day is complete, and share your pump! Post on www.Instagram.com/WERQfitness, and tag @WERQfitness and #bootyWERQ. Need a how-to? The video link is on the printable. Time to get those glutes going!