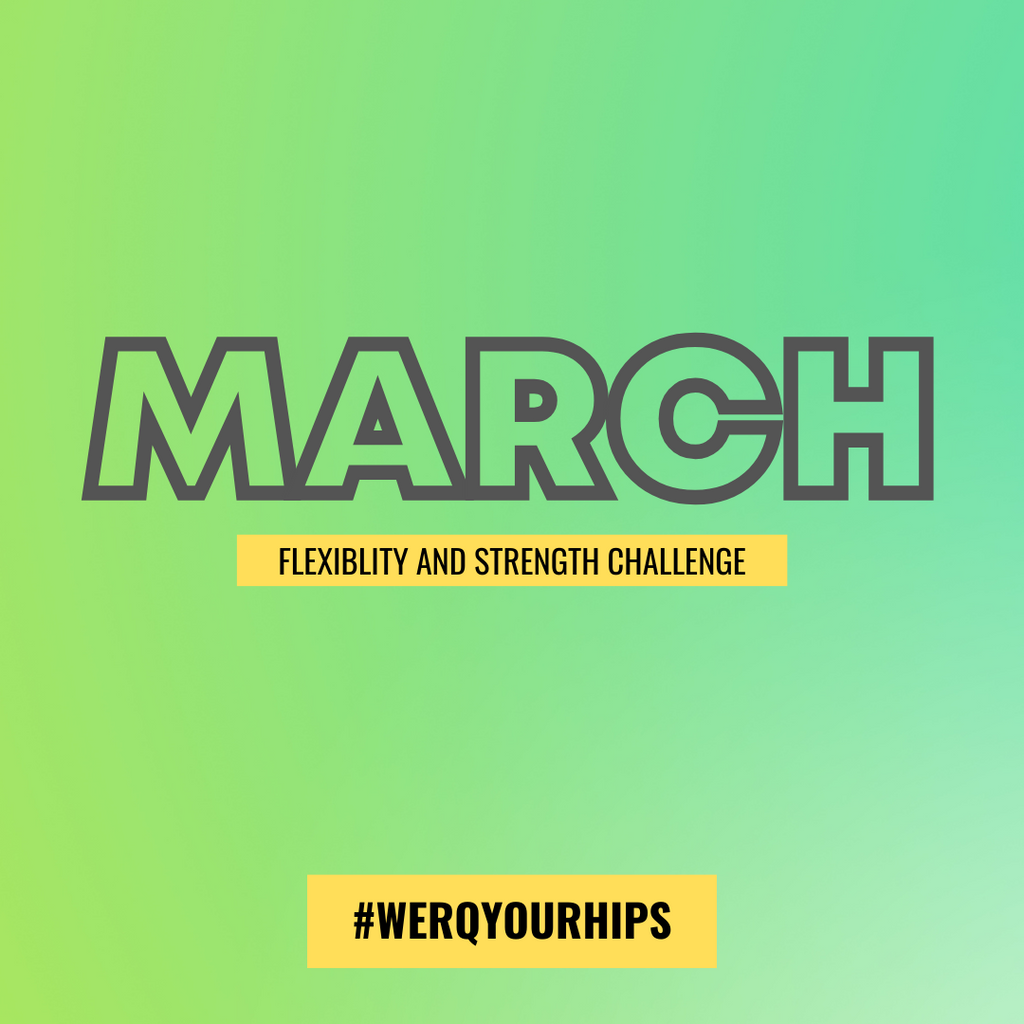 Join us for the March challenge: #WERQYOURHIPS
Some say your hips are your "emotional junk drawer." Let's do some spring cleaning! This challenge is designed to bring strength and flexibility to your hard-WERQing hips. As you do the exercises daily, check off a shamrock. Start with 5 reps the first week. Then add on 5 reps each week that follows. 
Put this free item in your cart and check out for your printable to follow along all March! Watch the video linked to the printable for descriptions of each of the stretches/exercises.
We've even created a fun Hips Don't Lie playlist for you to jam out each day of the challenge - Hips Don't Lie Playlist