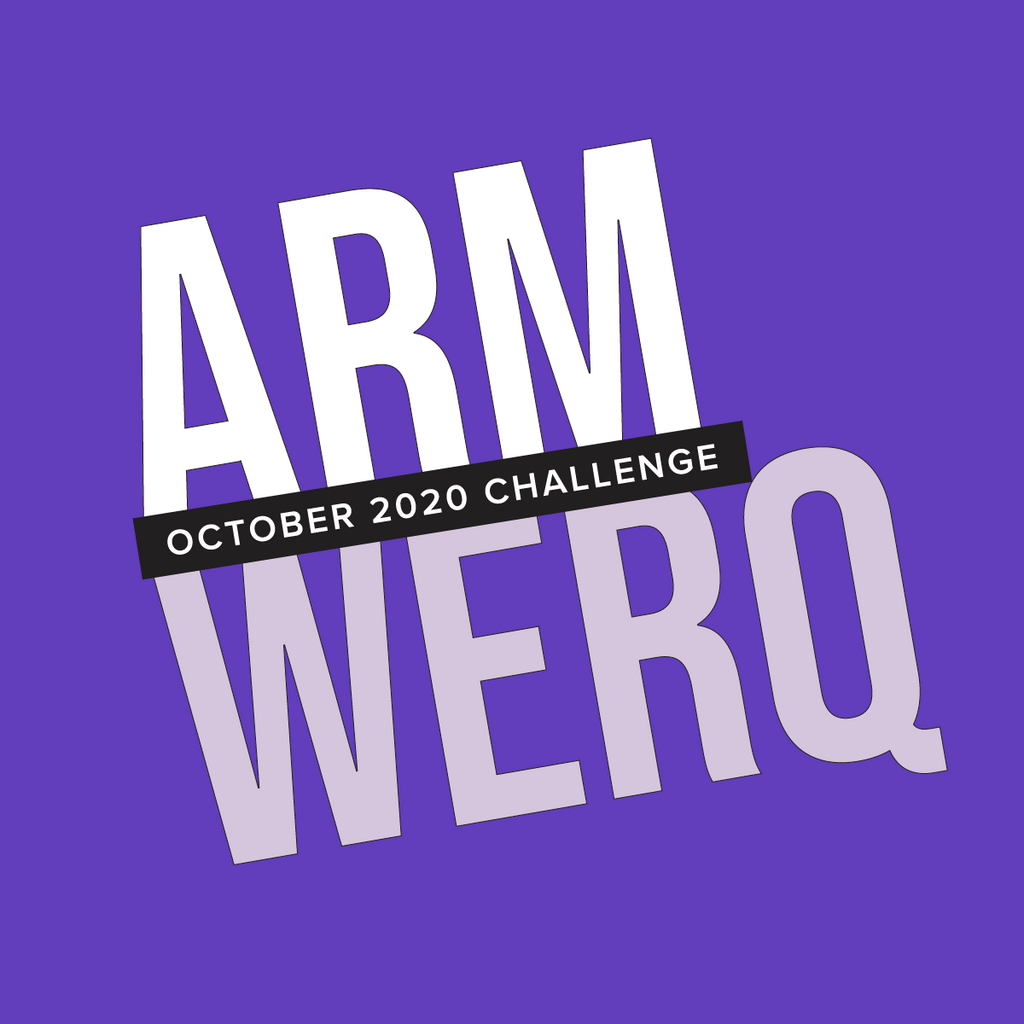 HUSTLE FOR THAT MUSCLE!
30 reps a day... 7 different exercises:
   M/ Bicep Curl
   T/  Tricep Kick Back
   W/ Chest Press
   Th/ Reverse Fly
   F/ Bow and Arrow
   Sa/ Single Arm Raise
   Sun/ Cuff Pivot
Put this FREE item in your cart, check out, and your printable -that also includes a video link with demonstrations- will be immediately emailed to you! Join us October 1st for the challenge, or jump in any time! 
Follow the schedule of rotating exercises and mark when your day is complete. Feel welcome to post a video of you WERQin' from home on www.Instagram.com/WERQfitness, and tag @WERQfitness and #armWERQ 
Don't forget to purchase the official WERQ Dance Fitness arm band available in the shop now!