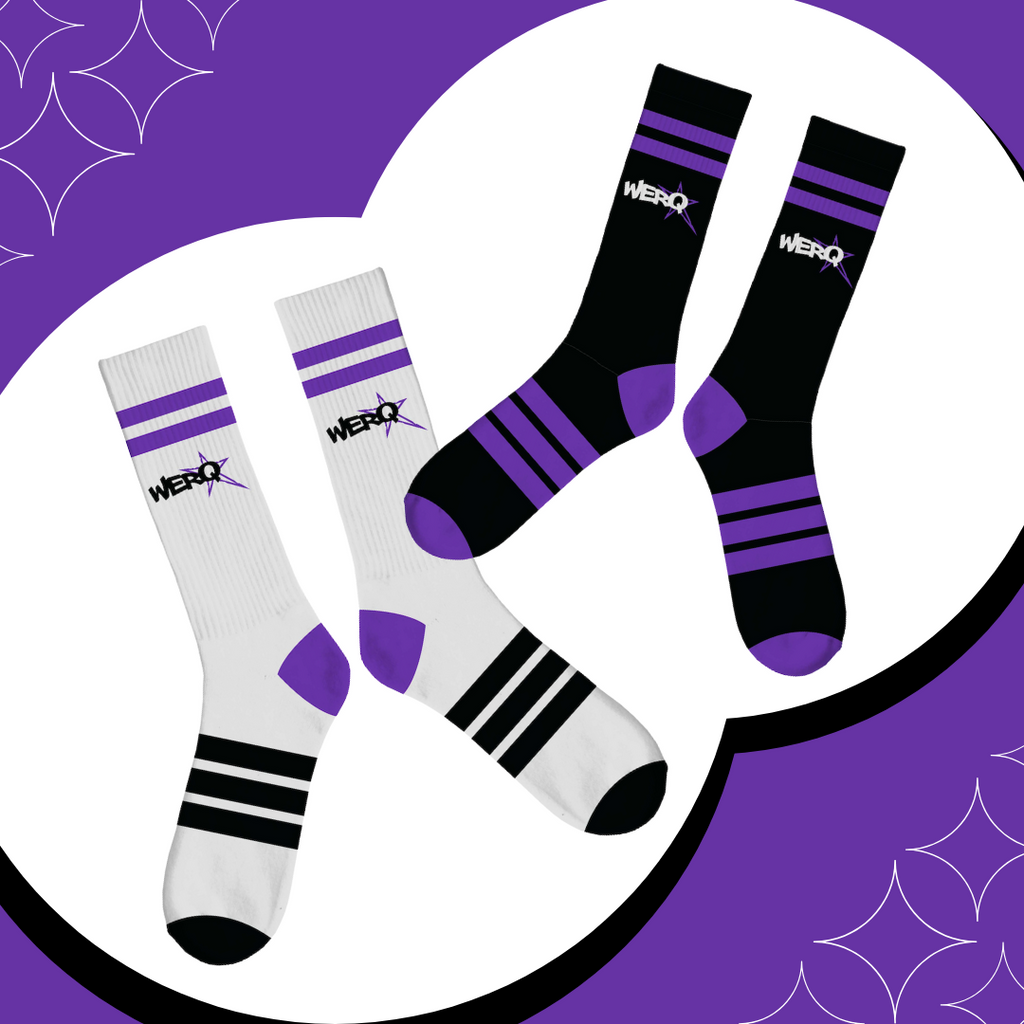 Wait what?! Yes... WERQ out in style with the coolest socks in class! Heavyweight and soft, our athletic socks are made from cotton, nylon, and spandex, making them perfect to wear in and out of class. Every pair is woven together using a knit-in jacquard design.
Material: 80% Cotton, 15% Nylon, 5% Spandex
**Plus a free sticker pack included in the first 100 orders!