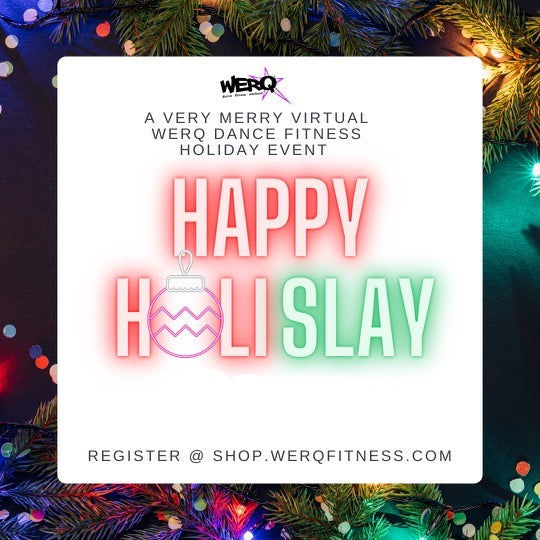 You're invited to WERQout with holiSLAY - a very merry virtual WERQ Dance Fitness Event that aired 12/12/20, and now is ready for you to take any time! 
The WERQ Choreography QREW put together a special playlist packed with routines that bring a little swagger to your holiday favorites. Dance with Haley, Betsy, Danielle, Kati, Kiley, Lorrie, Missy, Ruben, Tara and Tiffany during a joyful, hour-long WERQout.
Put this item in your cart, check out, and a download will be sent to your email for you to take the class from the comfort of your own home as many times as you'd like!