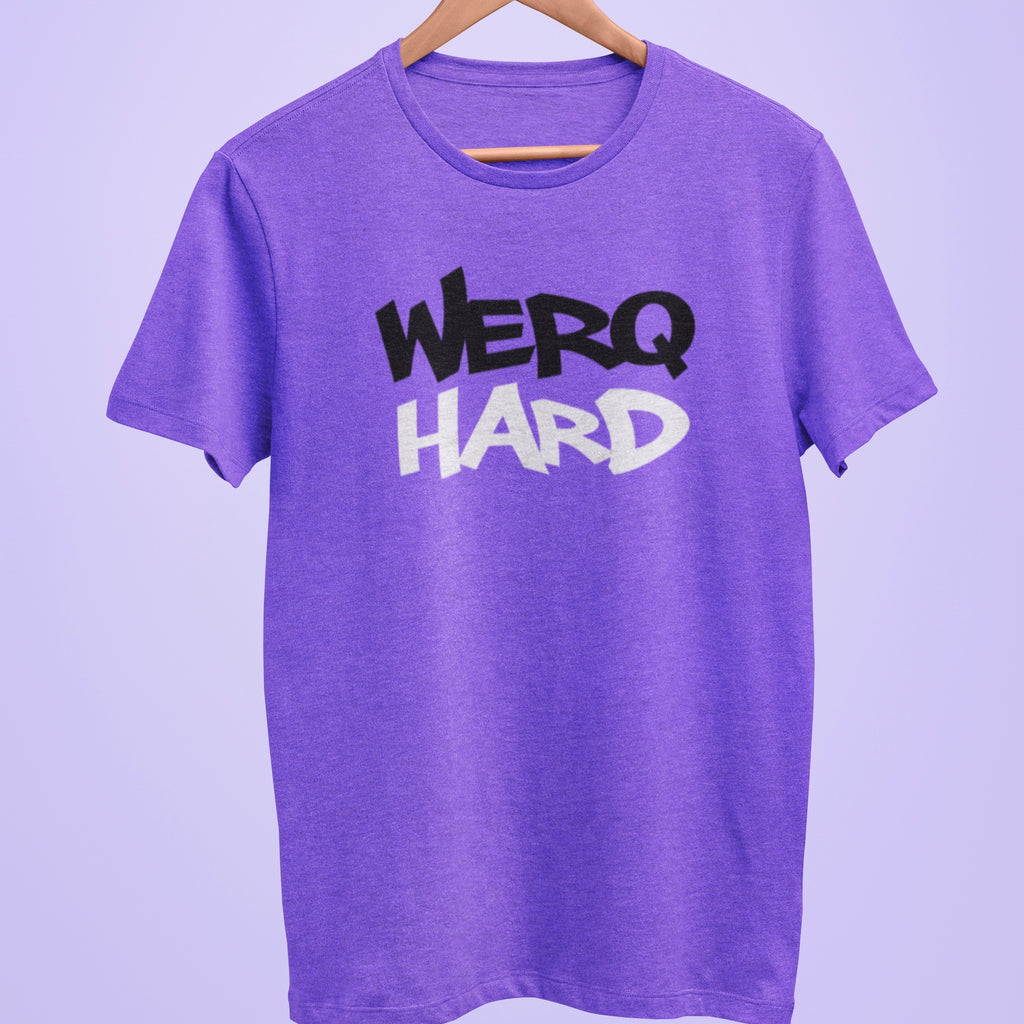 If WERQ Hard PLAY Hard is your motto, this classic soft tee is for you! Walk in the building and let everyone know what you're about. WERQ HARD is printed on the front, and PLAY HARD is printed on the back. The WERQ Hard PLAY Hard t-shirt is the same style as the TEAM WERQ t-shirt, and is designed for everyone. Choose from purple, grey or white.  
Fabrication: 
65% polyester, 35% cotton, ring spun
Sizing:
Available in size S-4XL
Same fit as TEAM WERQ shirt
Haley size medium
Tiffany size large 
Roll the sleeves, tie the waist, cut it to style or leave it as is... it's up to you how you WERQ it.